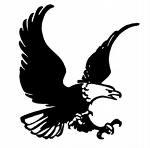 Wooo Pig Sooiiee! Yep you guessed it. I am a huge Arkansas Razorback fan. Hi, my name is Amy Martin and I am the 5th and 6th grade science and social studies teacher at the Vandervoort campus of CRSD.
I am also a born and raised Polk County resident. I was born in Mena, raised in Vandervoort, graduated from high school at Van-Cove, and graduated from collage at RMCC and then SAU. I have been married to my husband, Mitch, for 19 years and have two wonderful kids, Koty,11 and Rhyen,14. We now live in Hatfield, AR.
My goal for my class and for myself is to make learning fun by including as many real world and hands on activities as possible. As a teacher I am striving to make each year better than the year before.